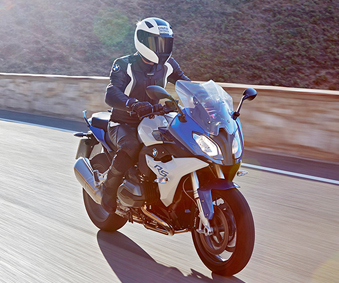 Motorbikes for sale Milton
Looking for motorbikes for sale Milton has never been easier with the selection of quality motorcycles at Budds' Motorrad. Our inventory is stocked with both new and pre-owned motorcycles, and you will not be disappointed with our selection of exceptional driving machines. Whether you are looking for new or used motorbikes for sale Milton, we have got what you need, and we can get you on the bike that suits your cruising needs. Our associates are experienced and knowledgeable about motorbikes, and we will be able to consult with you to determine what you are looking for, and assist you in finding it. We pride ourselves on customer service, and we welcome our valued clients with world class customer service from the moment you step foot into our dealership. Purchasing a motorbike should be an exhilarating experience for the customer, it should not be stressful and unenjoyable. Budds' Motorrad can facilitate an environment of like minded people who can get you on a motorcycle of your dreams, and get you cruising on the road so you can experience the sheer pleasure of operating a BMW motorbike.
Budds' Motorrad has motorbikes for sale Milton that some people dream of, but will never get the chance to ride in their lifetime. If you are an avid rider and you are looking for a new motorcycle, we advise that you let Budds' Motorrad be your first stop; it will also be your only stop. Our motorbikes are reasonably priced at the industry standard, and all of our motorbikes go through rigorous inspections and test to make sure they are road worthy, and meet all standards set by the manufacturer and the dealership.
Budds' Motorrad Website.
Visiting our website will give you a good look at our motorbikes for sale in the Milton area. Here, you will be able to see pictures and get detailed information about the bike you are looking at. We hold nothing back on our website, and we are very transparent with our customers when it comes to offering you all the information possible so that you can make an informed and researched decision on the bike you want to purchase. Sift through pages of new motorbikes for sale Milton, and pre-owned motorcycles for sale; you will find the bike that you are looking for. Once you have found the bike you are looking for, you are able to request more information by filling in the online form we have provided for you. Once you have filled out that form, an associate will respond to you with answers to your questions, and you will be able to set up a test drive if you would like as well. We have made it easy for you to get on the motorcycle of your dreams, and experience the exhilaration of operating such a powerful machine.
If you are in the Milton area and you are looking for motorbikes for sale Milton, we recommend that you come into Budds' Motorrad and check out our stick of fine motorbikes. Our associates are here to answer all of your questions and help you find the motorcycle of your dreams.