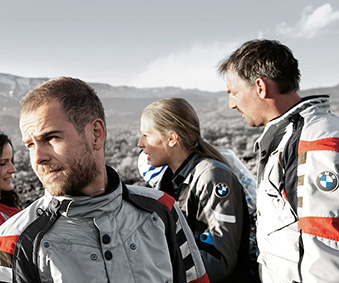 Motorcycle Accessories Burlington
If you are a motorcycle enthusiast and you are looking for motorcycle accessories Burlington, you should come into Budds' Motorrad Burlington to look through our huge inventory of motorcycle accessories. A BMW motorcycle isn't just thrown together quickly, rather it is engineered in such a careful way that every part is crucially important. When it comes time to repair your bike, or you want to add some accessories to it, reinvest in the quality parts your motorcycle deserves. BMW tests its motorcycle parts against stringent standards, and every motorcycle part comes with a 2-year warranty. If you are looking for motorcycle accessories Burlington or parts, you can check out our comprehensive parts catalog online.
BMW Motorcycle Parts.
Budds' Motorrad designs everything that goes into a motorcycle with rider safety in the mind first and foremost. We build all of our motorcycles above government regulation standards; every one of our motorcycles are equipped with anti-lock brakes. As a BMW rider, you can do your part to keep yourself safe, and keep up the quality of your BMW motorcycle by only using BMW certified parts to repair or maintain. The New Electric Parts Catalog and Online Store provides you with a comprehensive overview of all the parts in your BMW motorcycle, from the latest model right through to BMW classics. Finding motorcycle accessories Burlington and parts has never been so easy. Simply select your model from the drop-down menus or click the model year. Then you can browse through the parts catalog, which is structured by the model year. You can also come into Budds' Motorrad Burlington for all of your BMW motorcycle accessories Burlington needs, as we are always ready to assist you.
BMW Motorcycle Accessories.
Your BMW motorcycle is meant to give you an exhilarating driving experience. The sound, the feel, the classic styling, it all comes together to give you the ultimate driving machine. It is important that you maintain and repair your BMW motorcycle with only genuine BMW motorcycle accessories, because every part from Budds' Motorrad comes with 90 years of BMW innovation, reliability and safety. Motorcycle accessories Burlington range from parts on your bike, GPS, riding apparel, and even bike covers. Budds' Motorrad has a wide variety of parts and accessories that you can choose that suit your individual needs. Motorcycle accessories Burlington can be added to your bike to improve the sound, fuel efficiency, navigation, and storage, but they can also be added to your body as a safety tactic. Padded jackets, gloves, boots, and pants can all be purchased at Budds' Motorrad Burlington, along with different styles of helmets.
If you are looking for motorcycle accessories Burlington for your BMW motorcycle, come into Budds' Motorrad Burlington today, we can get you fitted in stylish safety apparel or find that specific part you are wanting to add to your bike. We pride ourself on providing our clients with outstanding customer service from the moment you step foot into the dealership!