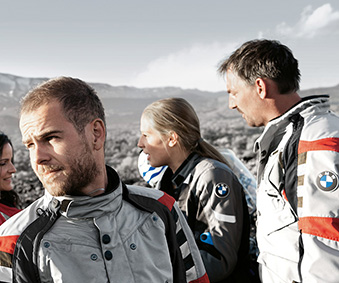 Motorcycle Parts Milton
If you are seeking motorcycle parts in Milton, we advise that you come into Budds' Motorrad today. We have an extensive inventory of genuine and quality BMW parts, and we can fill your order on request. Our associates are true motorcycle enthusiasts, and we have the knowledge and skill to back it up, there is no tjon too big or too small for us. Budds' Motorrad offers our clients standard service and beyond, including repairs, engine and custom builds, with a full availability of parts at all times. Our motorcycle dealership is run by enthusiasts who pride ourselves on providing the best quality motorcycle parts Milton to enthusiasts like you!
Budds' Motorrad has become so respected by our valued customers, that we have become one of the preferred vendors for OEM motorcycle parts and service in the GTA. Because our clients mean so much to us and we appreciate their business, we express our gratitude and appreciation by offering the latest motorcycle parts Milton at the most competitive prices. We provide a knowledgeable and friendly staff to our customers that can provide and recommend a large selection of genuine parts, with competitive pricing from the moment you step foot into our dealership. We can service residents in the Milton area, and if you need motorcycle parts Milton for your bike, we've got what you are looking for! Our staff will be able to recognize the part that you need for your motorcycle, and place your order immediately. You also have the choice to view our electronic BMW parts catalogue online to see a comprehensive overview of the genuine motorcycle parts Milton installed on your bike. You can select your model of bike by entering specific information, and browse through the catalogue at your own pace.
Dedicated Customer Service.
Budds' BMW has been dedicated to offering our clients the best motorcycle buying and ownership experience. Our main goal at Budds' Motorrad is to provide our clients with the best selection of motorcycles, maintenance packages, care, and motorcycle parts Milton. We don't just have a top quality selection of world class motorcycle to choose from, we also have a knowledgeable and friendly team of technicians that can successfully keep your motorcycle on the road and in great condition with genuine BMW motorcycle parts Milton. We are motorcycle enthusiasts just like you, and many of our associates are driving BMW motorcycles to and from work every day. We know our stuff, and we will assist you in finding the motorcycle of your dreams.
If you are living in the Milton area and you are looking for motorcycle parts Milton, we advise that you come into Budds' Motorrad and take advantage of our experienced BMW motorcycle parts team. We can locate the specific motorcycle parts Milton you are needing, and place your order on the spot, hassle free!