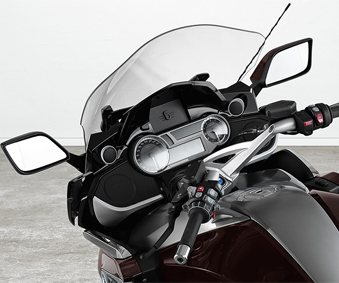 Used Motorcycles For Sale Milton
Finding used motorcycle for sale Milton is easy when you use Budds' Motorrad. We are a premium motorcycle brand, and our superior driving machines are well known worldwide with the motorcycle enthusiast community. We have the type of bike for you, and you will not be disappointed with our inventory of quality motorbikes that will give you an exhilarating driving experience every time you hop on. Buying used motorcycles for sale Milton does not mean you have to sacrifice the quality of performance or style. All of our bikes are made with very high quality lightweight materials and have the most innovative technology included. Our knowledgeable and experienced representatives will be able to show you the range of used motorcycles for sale Milton that are available from roadster bikes to adventure bikes, and will assist you with finding the right bike that suits your riding style and your budget. Our main goal is to provide our valued customers with the best quality customer service from the moment you step foot into the dealership. If you are looking for used motorcycles for sale in the Milton are, your first choice should be Budds' Motorrad.
At Budds' Motorrad, we are home to an impressive lineup of motorcycles that will provide you with a beastly experience on the road. From tour bikes to sport bikes and everything in between, our exceptional driving machines are built to provide a powerful experience of speed, sound, and direct connection with the outdoors.
Make sure you do your research so you have an idea of what you're looking for.
Doing research is key when you are looking into buying used motorcycles for sale Milton. It is beneficial to have a pre-existing idea of what you want, that way you can increase your chances of finding the perfect bike for you. You can do research beforehand and figure out what kind of features you want your motorcycle to have, they style of bike, what colors you are gravitating towards, and what kind of technology you want your bike to have. All of these characteristics are good to be thought of, and narrowed down, before you come into the dealership. This will also help us, as Motorrad representatives, to be able to assist you more efficiently and effectively because we know what you are looking for, and we can have a direction in which to start your search.
If you are living in the Milton area and you are looking for used motorcycles for sale Milton, we recommend that you let Budds' Motorrad be your first choice. You will not be disappointed in our inventory of quality machines, and we will assist you in finding your dream bike that best suits your riding needs, and your budget. Please feel free to contact us via phone or by email to set up an appointment to see a motorcycle and take on for a test ride!